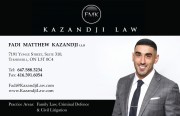 Have you been charged with an offence?
Do Not Worry, Trust us at Kazandji Law to aid in the process and guide you through this difficult time.

Vilkhov Law Professional Corporation
Vilkhov Law is a law firm with over 10 years of experience in sexual assault charges, DUI, fraud, drug-related, and other criminal law cases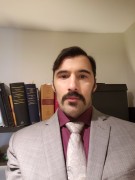 Criminal defence
Bail hearings where the Crown has not given notice that they will be contesting the release. The price includes tax.